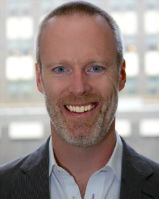 Kevin Considine
Founder
What does it take to be successful? Success is a process. It is practice.
Malcolm Gladwell, author of The Outliers, contends that it takes no less than 10,000 hours of practice to become successful in one's field. He states, "Practice isn't the thing you do once you're good. It's the thing you do that makes you good." With over 30,000 hours of practice and 10+ years of experience, Kevin Considine has found what he is successful at – connecting people to one another through the art of recruitment.
Starting in the legal recruitment field as a junior recruiter at Legal Placements, Inc., Kevin rose up the ranks to run the New York office after only six months on the job. He then advanced rapidly to lead the operations of Legal Placement's New York and Boston offices. In 2008, Kevin joined The Forum Group, where – during one of the most turbulent economic times in history – he established and grew its legal division from a non-existent base to over 50 clients and over $1MM in revenues. The testimonials he received from clients, candidates and peers as a result of his commitment to their success led Kevin to found Considine Search – a recruitment business based on the instinct Kevin has for identifying the right people for the right roles at the right firms.
A longstanding member of the New York Chapter of the Association of Legal Administrators, in his free time, Kevin enjoys running and has completed three NYC Marathons. Besides running, he also enjoys biking, soccer, snowboarding and SCUBA diving. A native New Yorker, Kevin earned a degree in Psychology from Queens University of Charlotte, where he played Division II Soccer.
Kevin can be contacted at 646.535.4342 or kevin.considine@considinesearch.com
---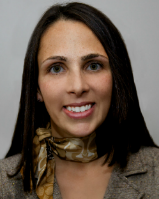 Corinne McKeever
Staff Recruitment Director
Corinne specializes in recruiting legal personnel and paralegal professionals. For over four years, Corinne worked at Paul, Weiss as a Legal Support Personnel Coordinator managing their Paralegal Program. While at the firm, she designed, coordinated and administered new employee training, mentoring and professional development programs. She also provided paralegal support to associates, and interviewed paralegal candidates through on-campus recruiting efforts. With a knack for connecting with people, Corinne enjoyed acting as a liaison and resource to the many employees that her team managed.
Working at a big firm has given Corinne an edge on the legal recruiting process. She knows the inner workings of paralegal, legal personnel and human resources departments and the types of employees that excel and perform well in these settings. She partnered with agencies on hiring needs and understands what it takes to develop strong business relationships with clients and provide exceptional customer service. Lastly, Corinne has a large network of outstanding professionals that surround her.
From performing dance, to teaching children's dance, to handling guest relations on Lake Tahoe's ski slopes, Corinne comes from a diverse background that has enhanced her natural ability to connect with people. She earned her BFA from The Ohio State University.
A native New Yorker, Corinne now resides in Crested Butte, Colorado with her husband and their three children. An avid jogger, contemporary dancer, snowboarder and vegetarian cook, during much of her free time, you can find Corinne spending time and making memories with her children.
Contact Corinne about open positions or potential business partnerships at 646.397.3778 or corinne@considinesearch.com
---