Big Law's Top 10 Law Schools
Big Law's Top 10 Law Schools
April 6, 2015
This is almost as boring as the Oscars: For the second year in a row, Columbia Law School got the top prize for sending the highest rate (66.24 percent) of graduates into first-year associate positions at the nation's 250 largest firms.
According to National Law Journal's freshly released list of go-to schools, Columbia is the school that Big Law adores:
Columbia's gain was especially impressive considering that its graduating class was larger by 31 students than in 2013. White-shoe law firms Cravath, Swaine & Moore and Skadden, Arps, Slate, Meagher & Flom alone hired a combined 37 Columbia graduates.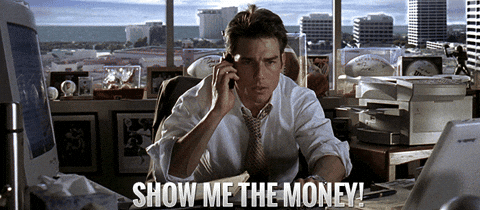 And the other top feeder schools? More snores. "There was a strong correlation between a law school's U.S. News & World Report rankings and its success in producing future large-firm associates," says NLJ. They are:
Columbia Law School — 66.24%
University of Pennsylvania Law School — 63.67%
University of Chicago Law School — 61.14%
New York University School of Law — 59.92%
Harvard Law School — 55.63%
Cornell Law School — 52.88%
Northwestern University School of Law — 49.48%
Duke Law School — 48.84%
University of Virginia School of Law — 46.70%
Stanford Law School — 45.45%
You'll notice that the most awesome (impossible to get in) law school in the land—Yale —is conspicuously absent from the top 10 feeder list (it came in at number 14). But as any half-hearted pre-law can tell you, many Yalies have better things to do than slave away at some mega firm. They're probably clerking for a federal judge (more than a quarter of Yale and Stanford graduates got federal clerkships, reports NLJ). Or they're getting a Ph.D in some arcane legal topic to prime themselves for a teaching position. Or developing an app to save the rainforest.
But enough about these fancy law schools. What's really interesting about the NLJ data, in my view, are the not-so-great schools that somehow outperformed their U.S. News ranking in placing graduates in Big Law. These underdog law schools include:
Howard University
Villanova University
University of West Virginia
Loyola (Los Angeles)
Rutgers (Newark)
University of Cincinnati
University of Houston
Temple University
UC-Hastings
Fordham University
Needless to say, you should do everything you can to get into a T-14 school if working in Big Law is your dream. But if you don't, all is not lost if you go to a decent local school: Just work your tail off and pray you'll graduate at the top of your class. Easy, right?

Source: The Careerist

http://www.americanlawyer.com/the-careerist/id=1202718703471/Big-Laws-Top-10-Law-Schools?mcode=1202616610377&curindex=10

Previous Post: